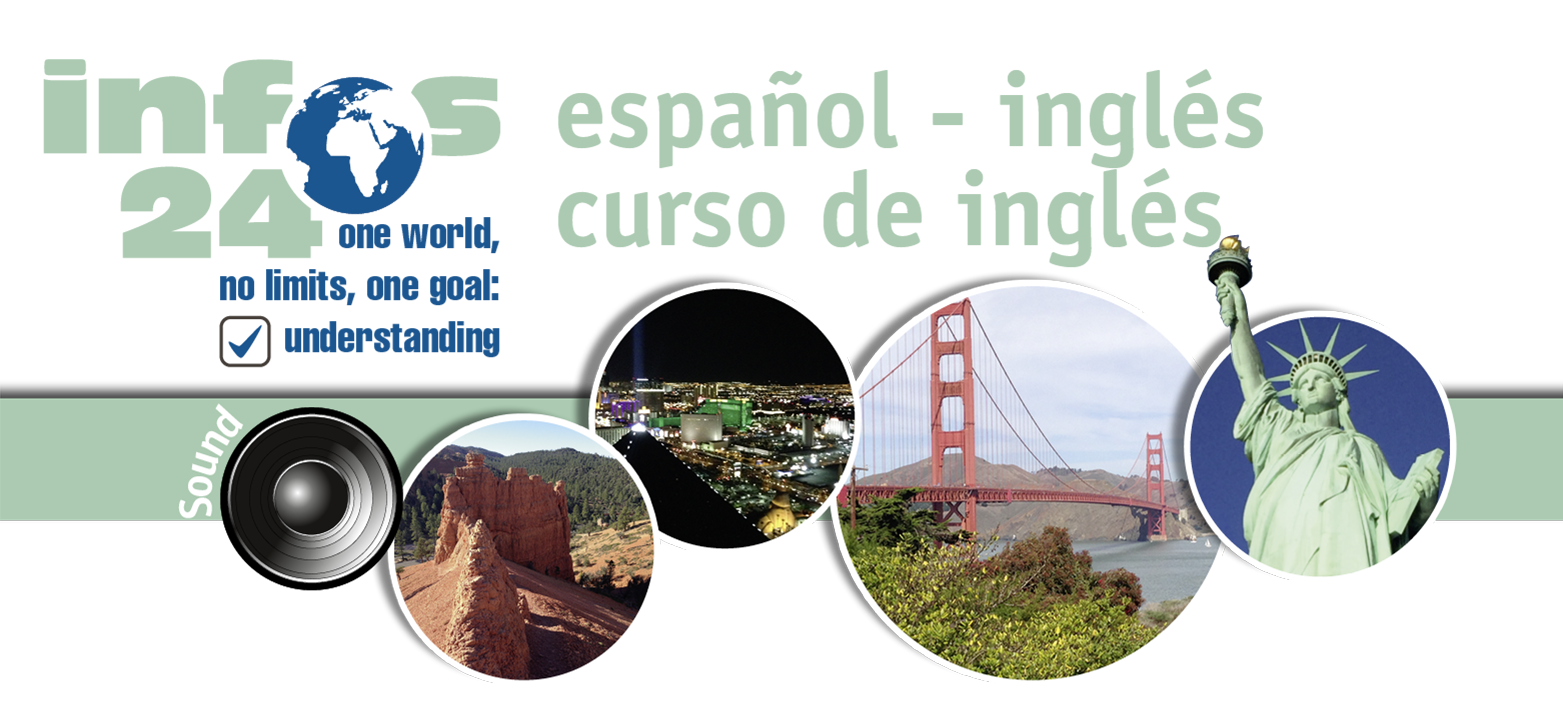 12.2.20 Preposiciones de tiempo:
  Diferencias: since / for; during / while; past / after; to / before / ago; by / until / till
Para evitar algunas trampas vamos a presentar un resumen de todos los problemas eventuales que hemos visto hasta ahora.
Since
equivale a
desde
lo que significa que esta preposición se utiliza si una acción comenzó en un momento bien definido.
For
equivale a
desde hace
lo que significa que se utliliza esta preposición para describir una temporada.
for (temporada)
since (punto de partida de una acción)

for

ten years
desde hace diez años

since

1994
desde 1994

for

two months
desde hace dos meses

since

last May
desde el mayo pasado

for

18 hours
desde hace 18 horas

since

yesterday
desde ayer
During
equivale a
durante
y
while
equivale a
mientras
. Tanto
during
como
durante
se utiliza en relación con sustantivos y
while
como
mientras
se utiliza con verbos.
  during (sustantivo)
while (con una frase subordinada)

during

World War II
durante la segunda guerra mundial

while

we were fighting
mientras que luchemos

during

summer
durante el verano

while

we were swimming
mientras que nademos

during

the flight
durante el vuelo

while

we are flying
mientras que volemos
Tanto
past
como
after
significan después, pero
past
solo se usa en relación con la hora.
  past (en relación con la hora)
after (= después)
It's ten

past

nine
son las diez y nueve
we meet

after

nine
nos encontramos después de las nueve
two (minutes)

past

midnight
son las doce de la noche y dos minutos

after

breakfast
después del desayuno
quarter

past

two
son las dos y cuarto

after

sleeping for ten hours
después de haber dormido diez horas
  to (en relación con la hora)
It's ten

to

nine
son las nueve menos diez
two (minutes)
to midnight
medianoche menos dos minutos
quarter

to

two
las dos menos un cuarto
before (antes)
we meet

before

nine o'clock
nos encontramos antes de las nueve

before

breakfast
antes de las nueve

before

sleeping for ten hours
antes de dormir diez horas
ago (hace)
We met ten years

ago

Nos conocimos hace diez años
two hours

ago

hace dos horas
two seconds

ago

hace dos segundos
Todas estas tres preposiciones se traducen con hasta.

Con by se pone un énfasis en el hecho que es absolutamente necesario que una acción sea terminada en un momento dado (a más tardar). Entre until y till no hay ninguna diferencia y ambos corresponden a hasta.
  by (a más tardar)
until / till (= hasta)
we are finished

by

nine
a más tardar terminamos a las nueve.

it can wait

until (till)

tomorrow


no :

it can wait

by

tomorrow

esto puede esperar hasta mañana

by

tomorrow he must be back
a más tardar estaremos de vuelta mañana.
to sleep

until (till)

noon


no:

to sleep

by

noon
dormir hasta la tarde
no : to sleep by noon

by

2005 the bridge is broken down
a más tardar el puente se derrumbará en 2005
the bridge stands also

until (till)

2010
el puente estará de pie incluso en 2010